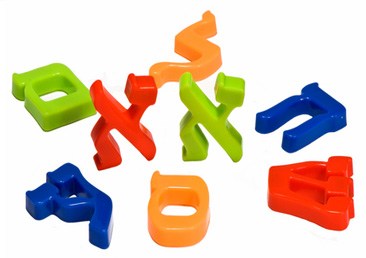 Meaningful, Lasting Jewish Education for Children and Families
One of the most important elements of our congregation is our Beth Israel Religious School.
The goal of our religious school (grades kindergarten to sixth) is to provide a meaningful, lasting Jewish education to children and their families. Central to meeting that goal are both a compassionate, experienced faculty and a flexible curriculum designed to accommodate students from varying backgrounds.
We believe a Jewish religious education should provide a positive learning environment that will leave students with a basic body of Jewish learning with pride in their Jewish heritage. Our school combines experiential learning about the basic prayer service, Hebrew language instruction, and units about Jewish life, history, and ethics.
Woven into our school's collective consciousness are important Jewish values of tikun olam (repairing the world), tzedakah (justice), ahavat Yisrael (love of the land and people Israel) and avodat Hashem (service to G-d). Our students are happy to come to Hebrew school and enjoy learning about their tradition while having fun and making friends.
Schedule and Curriculum
Preschool
Preschoolers are invited to attend Yahad, our educational program for young people and their caregivers. Once a month (mostly the second Sunday of the month), we will spend Sunday mornings b'yahad (together), learning, playing, and hanging out with other Jewish families. Yahad programs are designed to engage toddlers and preschoolers (18 months to 5 years) and their parents (or grandparents) in activities related to the annual cycle of Jewish holidays and core Jewish values such as kindness to others and careful stewardship of the planet. Yahad meets at 10:00-10:45 am at the Minnie Brown Center, 906 Washington Street. Yahad emphasizes Jewish songs, games, and craft activities appropriate for preschoolers. Please check the online calendar for the date this month. No sign up is necessary, attend when you can.
Kindergarten to Grade 6
Beth Israel's religious school meets at the Minnie Brown Center, 906 Washington Street in Bath, on Thursday afternoons during the school year.
Our weekly Thursday afternoon schedule from 4:00-6:00 pm, keeps weekends open for busy families commuting from as far as Wiscasset and Freeport to our Bath location at the Minnie Brown Center. Our students in grades 3-5 stay for two hours, and our students in K-2, have the option either to stay from 4:00-5:15 pm or for the full time. Many of families carpool, and we are happy to help parents make connections with other families coming from the same locations.
We are lucky to have Rabbi Vinikoor serving as school Director, and she and our teaching staff are excited to welcome back continuing students and introduce new children to our school community.
Grade 7 and Beyond
Seventh grade is usually spent preparing for Bat/Bar Mitzvah. After Bat/Bar Mitzvah we can pair students with students and teachers at other synagogues around the state for some additional learning opportunities.
For more information about any of our educational opportunities for children please contact Rabbi Vinikoor at (207) 443-4606 or rabbivinikoor@gmail.com
Adult Education
Beth Israel provides ongoing opportunities for adult learning. Please check our calendar for the latest adult education offerings.
We gratefully acknowledge that the Beth Israel Congregation Hebrew School is supported financially by the Jewish Community Alliance (JCA) of Southern Maine's Annual Campaign. For more information about the JCA, visit them on the web at www.mainejewish.org or call (207) 772-1959.